Conference Call On Local Tourism Dec. 13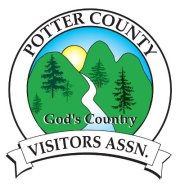 Business owners and organization leaders are encouraged to participate in the Potter County Visitors Association quarterly conference call on Thursday, Dec. 13, at 5:30 pm.
Discussion will focus on tourist promotion and related topics. To obtain the toll-free number and access code for the call, contact the PCVA office at 274-3365. PCVA is the county's official tourist promotion agency.
In addition to locally sponsored activities, the organization is affiliated with regional initiatives such as the Pennsylvania Wilds and the Pennsylvania Route 6 Tourist Association.