Election 'Season' Opens Tuesday, Feb. 19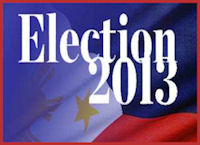 Voters across Potter County

will fill numerous local government offices in this year's elections. There will actually be two elections on May 21, as Republicans pick their nominees on one ballot and Democrats on another. Candidates can now pick up nominating petitions to qualify for ballot spots at the Voter Registration/Elections office in the Gunzburger Building and begin circulating them for signatures from registered voters starting on Tuesday, Feb. 19. Petitions must be filed no later than March 12. Deadline for voters to register, change party affiliation or report changes of address is April 22.
Countywide, voters will select a district attorney and coroner. Also up for election are township supervisors, borough council members, tax collectors, mayors and other township and borough offices. For the convenience of the public, a complete list of offices to appear on the May 21 Municipal Primary Election ballots is posted on the county website, pottercountypa.net (click on Departments tab to find Elections/Voter Registration).
All of the school districts serving Potter County have seats to fill this year on their boards of directors. Here's a summary:
Austin: Region I (Austin Borough), Britta Hooftallen, Michelle Valenti; Region II (Keating and Sylvania townships), Leona Miller and Kathy Fox; Region III (Portage and Wharton Townships), Ralph Young.
Coudersport: Region I (Coudersport Ward 1 and Eulalia Township), Joe Lagrua and Jalyn Tezik; Region II (Coudersport Ward 2), Tracy Crosby; Region III (Hebron, Sweden, Homer, Summit and Allegany Independent), Russ Streich.
Galeton: Region I (Galeton Second Ward), Marlene Parsell and Mike Hoza; Region II (Galeton First Ward, Gaines and Elk townships in Tioga County), Bonita Stover; Region III (Abbott, Hector, Pike and West Branch townships), Charles Bach Jr.
Northern Potter: Region I (Ulysses Borough, Allegany and Ulysses townships), Wanda Shirk and David Smoker; Region II (Bingham and Genesee townships), Michael Grimes; Region III, Joel Wheeler.
Oswayo Valley: Region I (North Sharon Voting District and Ceres Township in McKean County), Blake Maxson and Vickie Benson; Region II (Shinglehouse Borough), David Wetzel; Region III, Scott West.
Port Allegany: (elected at-large): Denise Herger Buchanan, Ron Caskey, David Mensch and Rodney Howard.
Keystone: (Region IX), James Knauff.