'Online Town Hall' Launched For Public Dialogue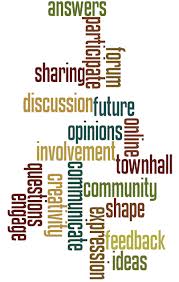 An "online town hall" has been introduced to allow citizens to make suggestions, brainstorm or raise concerns about public issues. With public participation in public meetings and community organizations falling off in recent years, Northcentral Pa. Regional Planning and Development Commission has partnered with MindMixer. It's a web-based platform dedicated to empowering citizens to engage, communicate and collaborate with community leaders and decision-makers.
"Engage Northcentral Pennsylvania" (enagenorthcentralpa.com) focuses on issues that affect Potter, Cameron, McKean, Elk, Jefferson and Clearfield counties — transportation, employment, community, economic development, tourism and others. Community members are encouraged to register with Engage Northcentral Pennsylvania and join the online conversation.