Senator Pat Toomey
Protecting Pennsylvania's Manufacturing Jobs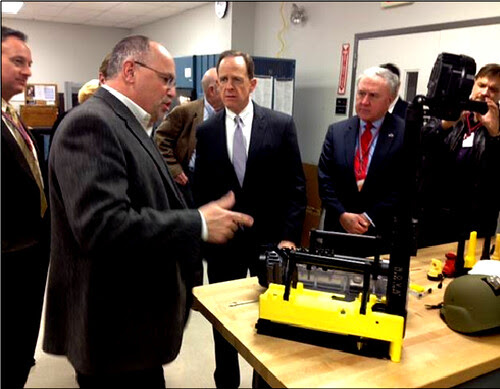 I was thrilled to visit Streamlight, Inc. in Montgomery County with State Sen. John Rafferty. Streamlight is an innovative manufacturer of flashlights so reliable they are used by police and fire departments around the country and the U.S. Marine Corps. Their plant in Eagleville employs more than 250 workers, and their cutting-edge techniques, like 3-D printing, make them a prime example of Pennsylvania's business innovation.
But due to a bureaucratic oversight by the Department of Commerce, Streamlight might be required to pay $8 million in retroactive taxes. This is all the more troubling because there was simply no way for them to anticipate this exorbitant fee.
I have spoken directly to Secretary of Commerce Penny Pritzker about this issue. I will continue to make the case to her and I hope the Obama administration will do the right thing. You can read the Times Herald's article here.