Friday, June 3, 2016
At 11:38 PM on Friday, Coudersport Ambulance & Medic 6 have been dispatched to East Second Street for a woman fallen with a head injury.
At 10:12 PM on Friday, Coudersport Ambulance and Medic 6 have been dispatched to 3075 East Second Street at the Potter County Family Campground for a male who was involved in a rollover ATV accident and is now having difficulty breathing.
By MARCIE SCHELLHAMMER Era Associate Editor marcie@bradfordera.com
Bradford Era
A former Coudersport man imprisoned for the brutal, premeditated murder of Samuel Miller in 2011 is seeking a lesser sentence, saying he was too young at the time of the murder to have been sent away for life.
Jonothan Prather, now 24, filed a Post Conviction Relief Act petition in Potter County Court, which was denied by President Judge Stephen Minor.
Prather has since filed an appeal to the state Superior Court.Prather was 19 at the time he and two others — Avery Buckingham, 26, and Kaylynn Benson, 16 — lured Miller, 18, into the woods near Prouty Park in southern Potter County under the auspices of spotting deer. Prather then shot Miller multiple times in the head and torso, reloaded his rifle and shot him twice more. Buckingham helped Prather deposit Miller's body in Prouty Creek while Benson held a flashlight for them. Benson then hid the murder weapon in the attic of her father's home.
In Prather's petition, he alleged that because he was 19 — an adolescent — at the time of the murder, "the automatic mandatory life sentence without the possibility of parole" was unconstitutional. Read more....
06/03/2016
Stephon J. Edwards
The Olean Police Departments Street Crimes Unit arrested 25 year old Stephon J. Edwards of 520 Hewitt Avenue, Buffalo N.Y. today at 3:50 p.m. for Criminal Sale of Controlled Substance in the 3rd degree and Criminal Possession of a Controlled Substance in the 3rd degree, both B Felonies.
Edwards was observed by Investigators on the 300 block of South Second St. and was taken into custody without incident. This arrest is a result of an investigation by the Street Crimes Unit that dates back to September of 2015.
District Attorney Lori Rieman presented the drug case to the Cattaraugus County Grand Jury and a warrant was then issued for the arrest of Edwards for sales of Crack Cocaine in Olean. Edwards was transported to the Cattaraugus County Jail and is awaiting arraignment
Autumn P. Finlan
Autumn P. Finlan
Autumn P. Finlan, of 1500 Portland Ave., Rochester, NY, passed away Tuesday, May 31, 2016 at St. Ann's Community in Rochester.
Born May 29, 1936, in Bradford, she was a daughter of the late Guy E. and Vilo (Patterson) Finlan, Sr.
Miss Finlan was a dedicated teacher. She was admired and honored for her love for literature and enthusiasm for English grammar, her commitment to fairness and excellence, and her loyalty and devotion to her students and colleagues.
She was a graduate of Bradford High School and a graduate of St. Bonaventure University where she studied philosophy and English and received a Bachelor of Arts in English in 1959. She began her teaching career at Falconer Central School in Falconer NY, remaining there for two years before receiving a graduate assistantship to study literature at Syracuse University. She later did graduate study in English at the University of Rochester.
In 1964 she joined the Greece Central School District, teaching English at Greece Olympia High School and advising its drama club. She later taught at Greece Athena and Greece Arcadia High School at several levels including Honors English. She was several times nominated by students and colleagues to "Who's Who Among American Teachers" and "Who's Who in American Education." She was twice named Teacher of the Year at Arcadia, receiving the University of Rochester's Excellence in Teaching Award both in 1985 and 1994. In a letter to the editor signed by several students, she was described as "One of the finest Teachers we have ever seen at Greece Olympia."
Several of her students pursued careers in teaching, writing and literature. A published poet, Jill E. Stevens, offered the following comments: "Through her own passion for literature, combined with her vast knowledge and her dedication to teaching, Autumn Finlan guided and inspired young writers like me. I will forever be grateful to her for her guidance and her loving friendship."
She was an annual supporter of the Stratford Ontario Shakespeare Festival and of the Rochester Arts and Lectures Series, a supporter of Metro Justice, and a member of the National Education Association and New York State Retired Teachers Association.
She is survived by two sisters, Betty Reninger of Jacksonville, FL, and Linda (Arden) Downey of Sherman, NY , several loved nieces, nephews and cousins, special friends and cousins, Tony and Anne Patterson Dodge of Webster, NY and many dear friends, among whom are several former students and their families.
She was preceded in death by three brothers, Guy E. Finlan, Jr., David M. Finlan and Kenneth G. Finlan, five sisters, Wynona Finlan, Bai Adamson, Cecelia Pruch, Hazel Drummond and Darlene Kleiderlein.
Family will be receiving friends on Tuesday, June 7, 2016 from 7:00pm to 9:00pm in the Hollenbeck-Cahill Funeral Homes, Inc, 33 South Ave. Friends are also invited to attend funeral and committal services on Wednesday, June 8, 2016 at 11:00am in the First Presbyterian Church with the Rev. Thomas Pierotti, officiating. Burial will be in Oak Hill Cemetery.
Memorials if desired may be made to the Bradford Public Library, 65 West Washington Street, Bradford, PA 16701 or the Greece Central School District, 750 Maiden Lane, Rochester, NY 14615 or any organizations supporting the Literary Arts.
Funeral arrangements are under the direction of the Hollenbeck-Cahill Funeral Homes Inc.
Online condolences may be made at www.hollenbeckcahill.com
At 4:02 PM on Friday, Coudersport Fire Dept. has been dispatched to a vehicle fire near 1400 Brookland Road.


Jack Blessing
Jack Blessing, 78, of 100 St. Francis Drive, formerly of Lewis Run, PA, passed away Wednesday, June 1, 2016, at the Bradford Regional Medical Center.
Born June 26, 1937, in Bradford, he was the son of the late Carl and Anna (Hartman) Blessing.
On January 9, 1965, in Bradford he married, Patricia E. (Renwick) Blessing who survives.
US Air Force veteran
Jack was a 1955 graduate of Bradford High School. He had been employed at Kendall Refinery after high school.
On March 13, 1957 he enlisted in the United States Air Force. He served as a flight facilities equipment repairman and was honorably discharged March 14, 1961.
He returned home from the service and returned to work at Kendall Refinery, Witco, and American Refining Group and worked as a welder and pipefitter.
He was a member of the Ridge Runners and the Quarter Century Club. He was an avid outdoors man and loved to hunt and fish. He enjoyed racing Stock Cars at Smethport, Bradford and Stateline Speedways. After he retired his greatest joy was "taking his dogs for a ride" in his car, often resulting in trips over 50 miles.
Surviving is his daughter Marsha (Shawn Whitsell) Blessing, of Eldred, 3 grandchildren, Christopher Maluchnik, Edward Maluchnik and Heidi Elliott, one great grandchild, Sophia Benson.
Family will be receiving friends on Tuesday, June 7, 2016, from 6:00 to 7:00pm in the Bradford Ecumenical Home Chapel where funeral & committal services will be held at 7:00pm with Don Parker of the Bradford Congregation of Jehovah's Witness officiating.
Arrangements are under the direction of the Hollenbeck-Cahill Funeral Homes, Inc.
Memorials, if desired, may be made to the McKean County SPCA, PO Box 113, Bradford, PA 16701.
Online condolences may be made at www.hollenbeckcahill.com
By Paul W. Heimel
How would you feel if somebody moved into your house, sectioned-off half of your rooms and refused to pay rent?
Then he welcomed his friends, took over another room or two, and started selling off your furniture.
Admittedly, that analogy is a stretch. But it captures the essence of what is happening in much of rural Pennsylvania.
State agencies continue to acquire real estate for their forest, park and game land system. Nearly 4 MILLION acres are now owned by the state -- and there are more purchases in the works.
All of this state-owned land is, by law, tax-exempt. The bulk of it lies in the state's most rural counties, where the tax base is already severely restricted by low population and economic recession.
Let's examine Potter County, in the heart of the "Pennsylvania Wilds," as an example. Our population stands at about 17,000 and our median income is one of the lowest in the state. A county with more than 680,000 acres might be expected to produce a sizeable amount of revenue from the real estate tax. But not when you deduct the 290,000 acres of state forest, game and park lands.
Another 270,000 acres are taxed at a fraction of their value due to the "Clean and Green" law, which preserves farmland and forests by giving their owners a tax break.
In the final analysis, taxes on less than 18 percent of the county's real estate are the main funding source to support our schools, counties and local governments. That's an overwhelming burden for those who subsidize the other 82 percent.
School districts, counties and local governments in rural areas must provide the same services – many of them mandated by the state – as their counterparts in cities and suburbs. Something has to give.
There is an easy and relatively inexpensive way for the state to correct this imbalance and rescue many rural governments that are marching toward insolvency.
Long ago, to its credit, the legislature recognized the inequity and approved an annual payment-in-lieu-of-taxes (PILT) to each affected school district, county and municipality. But as budgets have multiplied over the ensuing decades, PILT payments have not kept up. For the past decade, they've been stuck at a paltry $1.20 per acre for each taxing body.
An increase in the PILT is sorely needed, and it would hardly be a state budget-buster. Doubling the payment to a modest $2.40 per acre would cost the state $14 million.
And where would that money come from? Here's one idea. State land has become a major revenue-generator -- not from selling furniture, but by marketing natural resources.
Each year, the state pockets millions of dollars by cutting timber and leasing land for gas and oil drilling. Since the property is tax-exempt, doesn't it make sense to share a fraction of those profits with the hosts?
Lawmakers are heading into the stretch run in their 2016-17 state budget negotiations. Now is the time to address the inequity.
That's the message being sent to Harrisburg by the County Commissioners Assn. of Pennsylvania, Pennsylvania State Assn. of Township Supervisors, Pennsylvania School Boards Assn., Pennsylvania Assn. for Rural and Small Schools, Pennsylvania State Grange, Pennsylvania Landowners Assn. and the Pennsylvania Forest Products Assn.
One might think that a coalition this broadly based would make the higher PILT a slam-dunk. But we're hearing otherwise from Harrisburg insiders. Please consider contacting your State Senator, State Representative, and Governor Wolf in support of our cause.
Simply put, this is the right thing to do. The future of rural Pennsylvania may depend on it.
(Paul W. Heimel is in his ninth year as vice-chairman of the Potter County Board of Commissioners. He is chairman of the Pa. State Land Tax Fairness Coalition, an organization of county and local government officials formed to support higher compensation in-lieu-of-taxes for state-owned land. To learn more about the coalition, go to pastatelandtaxfairness.com.)
At 3:15 PM on Friday, Coudersport Ambulance has been dispatched to Fernwood lane for a possible cardiac emergency.
At 3:10 PM on Friday, Coudersport Ambulance has been dispatched to the parking lot of the Northwest Savings Bank for a person with shoulder pain.
3:20 PM--Roulette & Austin ambulance dispatched to this call.
Roulette recalled. Austin recalled.
At 3:00 PM on Friday, Tioga Dept. 7 has been dispatched to a motor vehicle accident on Rt. 15 Southbound between the welcome center and the Mill street Bridge.
HARRISBURG, Pa. (June 3) – In the minds of anglers, warmer summer weather marks the beginning of bass season, which officially opens on June 18 across the Commonwealth.

The black bass is one of the most popular sportfish targeted by Pennsylvania anglers, says Pennsylvania Fish and Boat Commission (PFBC) Executive Director John Arway, who expects a large turnout on the most popular lakes and streams, including PA's Best Bass Fishing Waters.
"One of the main reasons bass is popular is because the Commonwealth has so many fantastic spots for anglers to catch smallmouth and largemouth bass, from creeks and rivers to large ponds and lakes," he said. "Our Commonwealth has over 86,000 miles of streams and rivers to fish and more than 4,000 lakes and reservoirs, the majority of which contain bass."
The number of anglers fishing for bass in Pennsylvania is second only to those who fish for trout.
Arway adds that many anglers fish for bass while visiting Pennsylvania state parks, where families and kids can enjoy fishing along with other amenities, including camping, hiking and biking, and canoeing and kayaking.
"State parks are great family-friendly places to fish, particularly if you have young kids," he said.
In most waters during bass season, anglers can keep a daily limit of six bass, which must be at least 12 inches in length. There are also lakes and rivers managed with higher length limits and lower creel limits. Anglers can consult the Summary of Fishing Regulations for more specific information.
Arway added that "another option is to practice voluntary catch and release which provides another angler the opportunity to enjoy the same experience that you had catching that lunker bass!"
For more information about bass season, anglers are encouraged to use the PFBC's free "FishBoatPA" smartphone app, which has been downloaded more than 50,000 times from the Apple App Store and Google Play Store. If anglers are not sure where to fish, the Best Waters Program can help them decide and it is easily accessible through the app and the PFBC website.
As a promotional lead-up to bass season, the PFBC this year is again partnering with several organizations to sponsor a giveaway that includes a fishing kayak, tickets to a NASCAR race, and tickets to a concert.
"This is an opportunity for us to partner with a number of interested organizations and to promote fishing and boating opportunities to outdoor enthusiasts," added Steve Kralik, PFBC's Director of the Bureau of Outreach, Education and Marketing. "It also gives us a chance to remind people that there are still a lot of good fishing and outdoor activities coming up as the opening of bass season approaches."
Prizes to this unique giveaway are an Emotion Stealth 11 Angler kayak package, donated by Cabela's; a family four-pack of tickets to the July 31 Pennsylvania 400 NASCAR race at Pocono Raceway, donated by Pocono Raceway; and a pair of tickets to see Lady Antebellum in concert at Musikfest in Bethlehem on August 13, donated by ArtsQuest.
The public can enter this giveaway by visiting www.GoneFishingPA.com through June 27, or by entering in person at the PFBC booth/table at one of the following events this weekend:
June 3-5 - Axalta "We Paint Winners" 400 race weekend at Pocono Raceway in Long Pond, Pa.
June 4-5 – Step Outdoors Lehigh Valley at SteelStacks in Bethlehem, Pa.
The PFBC reminds anglers that "catch and immediate release" no harvest regulations apply to smallmouth and largemouth bass on the lower sections of the Susquehanna River (below Sunbury) and Juniata River (below Port Royal) and into the rivers' tributaries to points one-half river-mile upstream from the confluence.
As part of its efforts to raise awareness about the plight of the smallmouth bass in the Susquehanna River, the PFBC is continuing its "S.O.S. – Save Our Susquehanna River" campaign and will begin selling an updated 2016 "S.O.S." button on June 9. The button is available for $10 to anglers who have purchased a license, and it can be used to meet the license display requirement. All proceeds from button sales will be dedicated to funding water and soil conservation projects along the Susquehanna River. Direct donations to the S.O.S. campaign also can be made through the PFBC's FirstGiving site.
For more information about the smallmouth bass issue in the Susquehanna River, visit http://fishandboat.com/susq-impairment.htm.
The PFBC website has a host of information to help anglers plan their fishing trips. Visit www.fishandboat.com and select from the left navigation column "Fish" and "Fishing Fundamentals" to get started. For more information about bass, visit http://fishandboat.com/bass.htm.
At 2:15 PM on Friday Shinglehouse Ambulance was dispatched to Shinglehouse Health Center for a cardiac emergency.
06/03/2016
Montoursville – A multi-year, $30 million project continues next week on Interstate 80 in Montour County with work in both eastbound and westbound lanes.
The eastbound right lane will be closed from 7 p.m. Sunday, June 5, to 9 a.m. Friday, June 10, between mile 220 and mile 222 so the contractor can replace sections of concrete roadway.
On Monday, June 6, the eastbound right lane will be closed from 6 a.m. to 7 p.m. from mile 217 to mile 218 so a section of concrete shoulder can be replaced.
From Monday night through Thursday night, the westbound left (passing) lane will be closed between mile 223 and mile 229 from 7 p.m. to 9 a.m. so the contractor can move concrete barrier for a traffic shift needed to perform shoulder work on the right side of the interstate.
Motorists should expect delays, be alert and drive with caution through the work zone.
Cathy L. Cunningham
Smethport – Cathy L. Cunningham, 64, of Smethport, PA, died Thursday (June 2, 2016) in the Sena Kean Manor, Smethport.
Arrangements are incomplete and will be announced by the Hartle-Tarbox Funeral Homes, Inc., Smethport.
At 12:18 PM on Friday Hinsdale Ambulance was dispatched to Interstate 86 West at mile marker 88 For An MVA.
WELLSBORO—The 2016 Pennsylvania State Laurel Festival Laurel Concert Series will feature seven concerts, all free and open to the public.
The series begins Sunday, June 12 at 7 p.m. at the United Methodist Church of Wellsboro, 36 Main Street with the Wednesday Morning Musicales Chorus directed by Diana Frazier and piano accompaniment by Marian Miller and two barbershop-style singing groups, the Beauty Shop Four and More and A Work in Progress. They will entertain with a variety of music from Broadway to patriotic.
Monday, June 13, at 7 p.m., Callanish will perform traditional Celtic music from Ireland and Scotland and contemporary Celtic songs on the Deane Center Coolidge Theatre stage at 104 Main Street. This four-member band will play lively dance tunes, love songs and spirited Irish drinking tunes.
Megan McGarry with her dad, Chris will give a high-energy concert at the Deane Center Tuesday, June 14, at 7 p.m. They will perform her original music and their arrangements of favorite and traditional bluegrass, country and old-time tunes. She sings lead vocals and plays fiddle and banjo. He plays guitar and mandolin.
The "Almost World Famous" Wellsboro Town Band will kick off its 2016 summer concert series with a tribute to the Laurel Festival and Wellsboro, the band's home. The concert will be Wednesday, June 15 at 7 p.m. outdoors on The Green. Among the selections to be played will be the "Salute to Wellsboro March" written at the turn of the century by H. C. Miller and "A Tribute to the Laurel Festival" recently composed by town band conductor Adam Brennan who has lived in Wellsboro almost 22 years and attended the Laurel Festival every year. With a grin on his face, Brennan said, "It's time the Laurel Festival is immortalized in music" and then added, "The festival is truly a special event that encapsulates this very special community."
Thursday, June 16, at 7 p.m., the Wellsboro Men's and Women's choruses will sing in the First Presbyterian Church at 130 Main Street. They will perform a mix of Broadway, gospel, patriotic, inspirational, humorous rock, pop and contemporary songs. Directing the women is Diana Frazier with Marian Miller at the piano. Don Schauer will be directing the men with Pat Davis as piano accompanist.
Friday, June 17, the Zydeco Trail Riders will bring their upbeat, danceable zydeco, Cajun and Creole music to the Deane Center outdoor stage. These Finger Lakes-based musicians blend their voices and their accordions, guitar, bass, drums and rubboard to create their special Louisiana-style sound. Following the introduction of the Laurel Queen candidates at 5 p.m., this band will show why it receives rave reviews.
This year's Laurel Festival will close with internationally known Jim Gaudet and the Railroad Boys. The concert will be on the Deane Center outdoor stage at 2 p.m. Sunday, June 19. This four-member band will perform original songs from their just-released CD "When It Rains." Their style has been called "folk/country fusion" and "hybrid folk/bluegrass" with an "energetic front porch feel." Gaudet, who writes the music, calls it "hillbilly rock 'n' roll with acoustic instruments." Come and hear for yourself. It's rare to have the opportunity to enjoy a band of his caliber as a free show.
For more information about these free concerts and other Laurel Festival events, contact the Wellsboro Area Chamber of Commerce at (570) 724-1926 or email info@wellsboropa.com
The Pennsylvania Department of Environmental Protection (DEP) has extended the comment period on water obstruction and encroachment permits related to the proposed Atlantic Sunrise natural gas pipeline. The comment period will be extended for 60 days and will close on August 1, 2016.
"A project of this size requires thoughtful public input," said DEP Acting Secretary Patrick McDonnell. "Based upon public interest in this project, DEP decided that a 30-day comment period on the water obstruction and encroachment permits for the Atlantic Sunrise pipeline was insufficient, and in the interest of transparency and public participation, we have extended the comment period."
The proposed project will involve approximately 195 miles of pipeline and would cross ten counties in eastern and central PA – Clinton, Columbia, Lancaster, Lebanon, Luzerne, Lycoming, Northumberland, Schuylkill, Susquehanna, and Wyoming – before crossing into Maryland. Permits required from DEP are for water obstruction and encroachments, erosion and sedimentation control and air quality. Interstate pipelines, such as the Atlantic Sunrise, are overseen by the Federal Energy Regulatory Commission (FERC) and need to meet applicable state law and permitting requirements.
The water obstruction and encroachment permits can be viewed in the April 30, 2016 PA Bulletin beginning on page 6: http://www.pabulletin.com/secure/data/vol46/46-18/46-18.pdf. A full draft Environmental Impact Statement of the Atlantic Sunrise project can be found on the FERC website.
To submit comments on the DEP permits during this extended comment period, please submit to the DEP regional office associated with the permit.
For comments on the permits for Luzerne, Schuylkill, Susquehanna, and Wyoming Counties, please submit comments to: EP, WW-NERO@pa.gov or
PA Department of Environmental Protection
Northeast Regional Office
Waterways and Wetlands Program
2 Public Square
Wilkes-Barre, PA 18701
For comments on the permits for Columbia and Northumberland Counties, please submit comments to: EP, WW-NCRO@pa.gov or
PA Department of Environmental Protection
Northcentral Regional Office
Waterways and Wetlands Program
208 West Third Street
Williamsport, PA 17701
For comments on the permits for Lancaster and Lebanon Counties, please submit comments to EP, WW-SCRO@pa.gov or
PA Department of Environmental Protection
South-central Regional Office
Waterways and Wetlands Program
909 Elmerton Avenue
Harrisburg, PA 17110
Comments will be accepted for the public record until August 1, 2016.
WELLSBORO—The Wellsboro Firemen's Carnival will open Tuesday, June 7, and remain open through Saturday, June 11. Carnival rides for children, teenagers and adults, food and games will be on the grounds at the Wellsboro Firemen's Annex at 21 East Avenue in Wellsboro. Hours will be 6-10 p.m. every night, Tuesday through Friday. On Saturday, the carnival will be open from 3-10 p.m.

Wristbands for rides Tuesday through Friday will be $15 each and good for the day of purchase. Wristbands for Saturday rides will be $20 each and good for that day. Individual tickets and strips of tickets will also be available.

Firefighters will be offering hamburgers, hot dogs, fresh cut French fries, hot and sweet sausage sandwiches, funnel cakes and beverages. Bartlebaugh Amusements will have cotton candy, candied apples and beverages.

"The Annex will be open so folks who purchase refreshments will have a place to come in and sit down and eat," said Wellsboro Fire Chief Lonnie Campbell. "Our overall goal is to have a great show so folks will attend. The carnival is our major fundraiser with the proceeds serving as the Wellsboro Fire Department's main source of funding during the upcoming year. We rely on that money to help purchase uniforms and other needed equipment."
Fred Lawrenson works on "The Listening Place," inspired by a place on Stony Fork Creek. It will be among his paintings on display in the Deane Center lobby and gallery at 104 Main Street in Wellsboro.
WELLSBORO—Beginning Monday, June 6 and continuing through Tuesday, July 5, original paintings and framed prints by award-winning artist C. Fred Lawrenson of Elkland will be on exhibit in the lobby at the Deane Center at 104 Main Street in Wellsboro. This free exhibit can be seen whenever the Deane Center is open.
In 2005, Lawrenson retired after teaching art for 34 years at Cowanesque Valley High School in Westfield. Between teaching and coaching basketball, he would paint whenever he could. "I have always loved to spend time hiking on state and national forestlands. Often I take paper and a sketch board with me. My paintings offer the viewer an opportunity to take a walk in some of the beautiful places I have visited."
Two of his paintings were named to the PaintAmerica Top 100. "Origins" was chosen in 2007 and in 2008 was included on a yearlong tour with the 99 others selected. "Tanglewood Touchdown" selected in 2010 toured in 2011. "Tanglewood" also won the pallet award at the Arnot Art Museum's Regional Art Society show in December 2013.
In 2014, his paintings Abram's Falls" and "After the Rain" were named Paint the Parks Top 100 competition winners and are included in a national traveling exhibit of 56 of those paintings. The tour began in 2015 and is being sponsored by the Coutts Memorial Museum in El Dorado, Kansas.
During the Laurel Festival on Saturday, June 18, Lawrenson will be in the Deane Center lobby from 9:30 a.m. to 5 p.m. and on Sunday, June 19 from 1-4:30 p.m. He will have copies of "All the Difference," his just published hard cover coffee table book featuring 56 of his original paintings, as well as copies of the two award-winning children's books he wrote and illustrated. Lawrenson will also have a few of his framed prints and a cradle of his unframed prints available.
For more information, contact the Deane Center at 570-724-6220.
The latest news from the State Capitol


School Funding - Legislation I supported that ensures a fair distribution of funding to Pennsylvania's 500 school districts has been signed into law.

The formula, contained in House Bill 1552, was developed by the state's bipartisan, bicameral Basic Education Funding Commission and originally opposed by Gov. Tom Wolf, whose intention it was to re-direct an inordinate amount of our local education funding to the School District of Philadelphia and a number of primarily urban school districts.

The commission devised its formula after conducting 15 hearings over the course of nearly a year, hearing from a wide range of experts and advocates in the education field, as well as parents, from urban, suburban and rural school districts throughout the state.

The formula would award funding based on several student-based factors, including student count; poverty; English language learners; and charter school enrollment. The formula assigned weights to each category to help determine the degree to which each factor drives up the cost of educating a student.

It also includes three school district-based factors which reflect student and community differences throughout the 500 Pennsylvania school districts. The three factors include a sparsity size adjustment for rural school districts; consideration of the district's median household income; and assessment of the district's ability to generate local tax-related revenue, as compared to the statewide median.

Chronic Wasting Disease…will be the subject of an informational meeting this Wednesday, June 8, at the state Capitol. Twelve more cases of the disease, which affects white-tailed deer, have recently been discovered in Pennsylvania.

You can watch the meeting on my website, RepGabler.com, beginning at 9:30 a.m.


Elk County Construction - On Monday, replacement of the Brandy Camp Road bridge over Brandy Creek in Horton Township will begin. The project is expected to be completed in mid-August.

Routes 219 and 948 will be used as a detour. Work will include removal of the current steel beams, installation of new concrete planks, concrete overlay and roadway paving.


Clearfield County Construction - PennDOT will begin reconstruction of the Route 53/Morrisdale Allport Highway bridge over Emigh Run near Morrisdale on Monday, June 13.

Traffic will be detoured using Route 53, I-80, Route 970 and Route 322. The detour will be in place for about two weeks, after which only shoulder closures will be needed to complete the remaining work.

The project should take about a month to complete.
The Pennsylvania Departments of Environmental Protection (DEP) and Health are reporting the confirmation of the first 2016 detections of West Nile Virus from a Turkey Vulture found in Orrstown Borough, Franklin County, on May 17 and a Red-tailed Hawk found in Worth Township, Centre County, on May 2.
"DEP vigilantly monitors the mosquito population across Pennsylvania with a comprehensive surveillance and control network. When West Nile Virus is identified, DEP staff works quickly to prevent the spread of the virus," said Acting DEP Secretary Patrick McDonnell. "Today's announcement serves as a reminder that all Pennsylvanians should take precautions to protect against mosquitos."
In 2004, Pennsylvania began its integrated pest management program and has since improved identification and control of mosquito populations. The program routinely surveys counties based on historical West Nile Virus presence. DEP treats impacted areas using effective and safe control substances when necessary.
Certain mosquito species carry the virus, which may cause humans to contract West Nile fever or West Nile encephalitis, an infection that can result in inflammation of the brain. Last year, West Nile Virus was detected in 56 counties and resulted in 14 human cases, including one fatality.
Although most people do not become ill when infected with West Nile Virus, all are at risk. Older adults and those with compromised immune systems are at the highest risk of becoming ill and developing severe complications.
The best defense against West Nile Virus is to prevent mosquitoes from breeding. Mosquitoes lay their eggs in stagnant water around homes, weeds, tall grass, shrubbery, and discarded tires.
Homeowners should take precautionary measures including:
Dispose of cans, buckets, plastic containers, ceramic pots or similar containers that hold water.
Properly dispose of discarded tires that can collect water. Stagnant water is where most mosquitoes breed.
Drill holes in the bottom of outdoor recycling containers.
Have clogged roof gutters cleaned every year, particularly if the leaves from surrounding trees have a tendency to plug drains.
Turn over plastic wading pools when not in use.
Turn over wheelbarrows and don't let water stagnate in birdbaths.
Aerate ornamental pools or stock them with fish.
Clean and chlorinate swimming pools not in use and remove any water that may collect on pool covers.
If a resident has stagnant pools of water on their property, they can buy BTI products at lawn and garden, outdoor supply, home improvement and other stores. This naturally occurring bacterium kills mosquito larva but is safe for people, pets, aquatic life and plants.
Additionally, these simple precautions can prevent mosquito bites, particularly for people who are most at risk:
Make sure screens fit tightly over doors and windows to keep mosquitoes out of homes.
Consider wearing long-sleeved shirts, long pants and socks when outdoors, particularly when mosquitoes are most active at dawn and dusk, or in areas known for having large numbers of mosquitoes.
When possible, reduce outdoor exposure at dawn and dusk during peak mosquito periods, usually April through October.
Use insect repellants according to the manufacturer's instructions. An effective repellant will contain DEET, picaridin or lemon eucalyptus oil. Consult with a pediatrician or family physician for questions about the use of repellant on children, as repellant is not recommended for children under the age of two months.
For more information about West Nile Virus and the state's surveillance and control program, visit www.westnile.state.pa.us.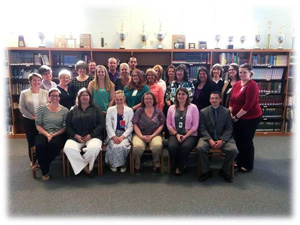 On May 26, the Cole Memorial Board of Directors approved a plan studied and authored by the newly created Northern Tier Community Collaborative. Chaired by Cole's Trustee Alanna Huck, the Collaborative brought together 40 professionals from 25 agencies representing Cameron, McKean, Potter and Tioga counties to research, prioritize and organize a community health needs assessment based on 1,282 surveys completed by area residents and secondary data on the region from agencies like the Pennsylvania Department of Health.

Judge John Leete, vice chair of Cole's Community Health Council reported to the Board of Directors that the recommendations within the plan suggest that mental health, substance abuse and obesity should be the focus of the communities' efforts over the next three years.

In introducing the plan to the Cole Directors, Judge Leete said, "The suggested focus of the plan, especially in terms of substance abuse and access to mental health, is certainly relevant to the needs that I see in my work. This is hugely important to our communities and to the work of Cole Memorial."
The Northern Tier Community Health Collaborative is envisioned to be a vehicle through which efforts to improve the health of communities across the region by multiple agencies and Cole Memorial are coordinated to produce the largest impact. During the recent Cole Board meeting, it was also announced that a federal grant through Rural Health Network Development Planning Program of $100,000 was recently awarded to Cole to support the development of the Collaborative and implement its multipronged plan.

Ms. Huck echoed the words of Judge Leete and added how impressed she was with the contributions made by community leaders over the past year as the plan was studied, actions were identified and projected outcomes were assessed. "I have great expectations for the Northern Tier Community Collaborative. The needs are many and complex but together we can make a difference."
A year ago, leaders of Cole Memorial knew they needed to produce a new three-year community health needs assessment for the hospital to meet federal regulations. Instead of doing the work internally with its leaders, staff and providers, Cole decided to ask the community to get involved and instead played the role of convener and facilitator.

"I'm proud of the work of our organization," said Ed Pitchford, President and CEO of Cole Memorial. "Not only do we have a well thought and important plan for improving the lives of the citizens of this region, momentum has also been created by the community leaders who want to see our communities be great places to live. The newly formed Northern Tier Community Health Collaborative will play an important role in the future to help address pressing health problems that impact individuals and communities. I'm confident that under Alanna Huck's leadership as the Chair and with the resources now available through the Rural Health Network Development Planning Program grant this new endeavor's impact will be noticed over the years."

Understanding the health needs in the community allows Cole Memorial to design and implement effective strategies in coordination with other agencies and providers. Each of the three identified priorities will be facilitated by a key leader in the region. Jessica Rohrer, Coudersport Area School District nurse and Rich Neefe, Coudersport Area School District food services director will oversee the Obesity, Physical Inactivity and Nutrition focus group; Heidi Eastman, Potter County operations manager for Dickinson Center, Inc. heads up the mental health focus group and Colleen Wilber, Drugs and Alcohol administrator for Potter County Human Services will manage the substance abuse focus group.
Over the course of the next three years, these three committees will be committed to enhancing the culture of health for our communities by promoting healthy lifestyle, improving access to integrated, holistic behavioral health care and substance abuse services.

Kari Kurtz, director of Community and Employer Relations at Cole Memorial, in presenting the plan to the Cole Board of Directors emphasized that improving community health has become one of the highest priorities for Cole Memorial. "The Cole Memorial Medical Group and the entire staff of our health system are focused on this effort starting with improving their own health through our workplace wellness programs. We see Cole as the leader by example for others in the region to make health part of their cultures. This is a lot of work and will take time for a heightened culture of health to emerge in our communities but it is necessary work."

The full community health needs assessment report will be available on Cole Memorial's Facebook and website at www.colememorial.org by June 30, 2016.
At 10:08 AM on Friday, Liberty & Blossburg Fire Depts. have been dispatched to Rt. 15 N near the Sebring exit for a motor vehicle accident.
Along with the assistance of PSP - Cdspt ( Tpr. MAKIN ) Billy Lee JORDAN, was taken into custody yesterday w/o incident @ Cow Hollow Rd - Roulette Twp and arraigned in front of Judge McCleaft and remanded to the Potter County Jail ($5000.00) bail.

JORDAN was wanted by Johnston County, NC Sheriff's office for failure to register address required for sexual registry requirements..

Arrangements will be made through the U.S. Marshalls office, the PC Da's office to return JORDAN to NC.